Zinc sulphate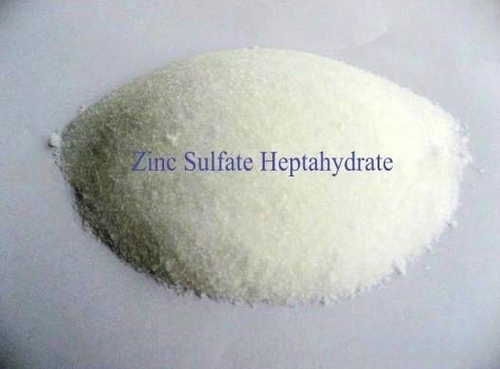 Zinc sulphate
Price And Quantity
Kilograms/Kilograms

40 INR
Product Specifications
Product Description
Zinc sulfate is a metal sulfate compound having zinc(2+) as the counterion. It is a metal sulfate and a zinc molecular entity. It contains a zinc(2+).


Anhydrous zinc sulfate is a colorless crystalline solid. Zinc sulfate is also obtained as a hexahydrate, ZnSO4.6H2O, and as a heptahydrate ZnSO4.7H2O. All forms are soluble in water. All are noncombustible. The primary hazard is the threat posed to the environment. Immediate steps should be taken to limit its spread to the environment. It is used in the production of rayon, as a feed supplement, and as a fertilizer ingredient.

Zinc sulfate is the inorganic compound with the formula ZnSO4 and historically known as "white vitriol". It is on the World Health Organization's List of Essential Medicines, a list of the most important medication needed in a basic health system.